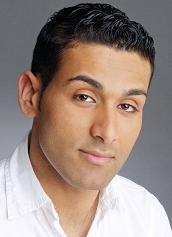 Founder/Artistic Director
Omar Hekal began his dance career as a teenager at the age of 15. He quickly developed an interest in the arts that eventually led him to participate in dance competitions throughout the tri-state area. He won many outstanding honors such as Regional Mr. Dance of the Dance Educators of America for three years and 2005 NYC National Mr. Dance. During his career, he furthered his studies at the Jose Mateo's Ballet Theatre in Boston and with many of the country's most talented teachers and choreographers. With his personal desire to share his talents and passion for dance with others, Omar began his career as a teacher. His students love his never-ending enthusiasm, energy, and passion for dance. As a result, several of his students and various choreographys have won regional and national acclaim. His dedication
and commitment to dance and to his students exemplifies the teacher's philosophy of excellence in the classroom.

---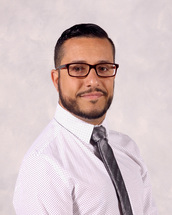 Co-Founder
Giuseppe A. Cacioppo is a New Jersey-certified Teacher of Italian and Spanish grades K-12.
He also holds a Masters' Degree in Education through the College of New Jersey. He is currently a full-time eighth grade teacher of Italian and Spanish in Bergen County. His love for the arts and culture has led him to travel throughout Italy. As a result of his educational background and personal connection to artistic expression, he brings to Allegro Arts Academy a desire to instill in children an appreciation for the arts and culture through determination and hard work.
---